Zaria Zombie Pin-up STICKER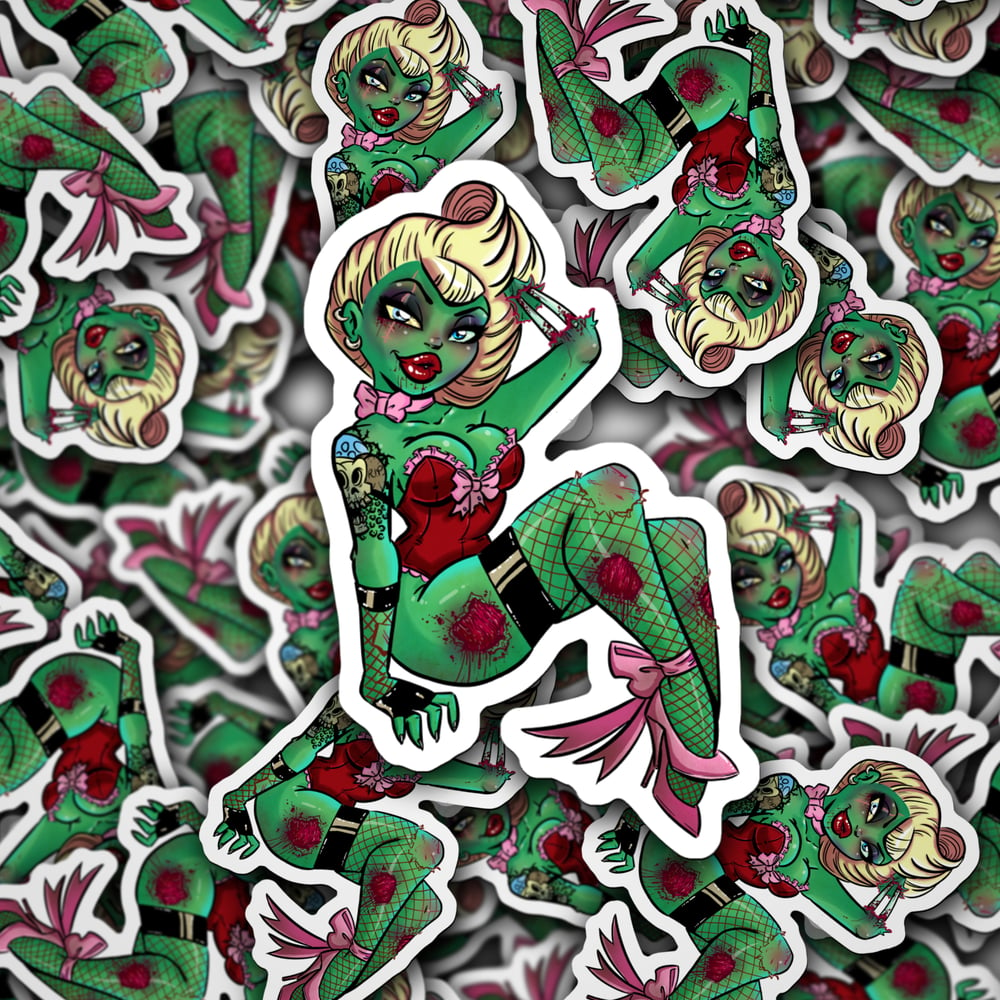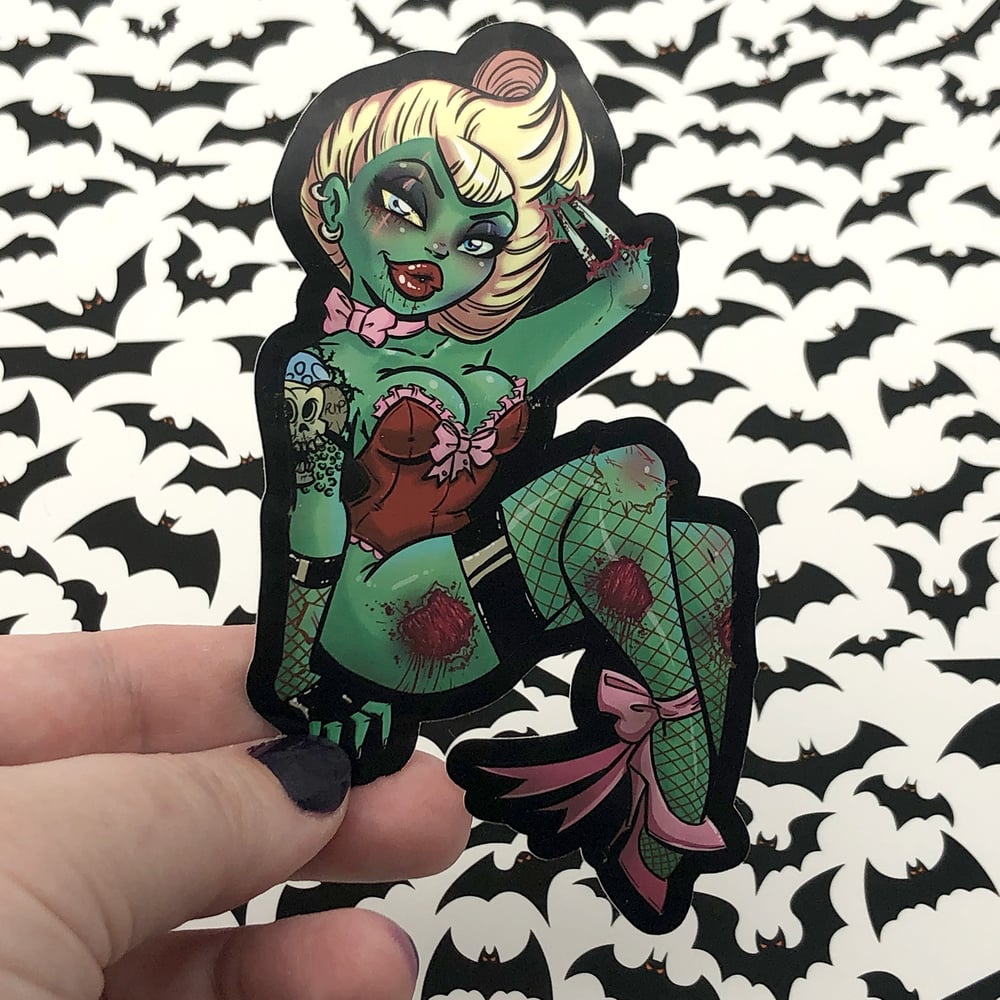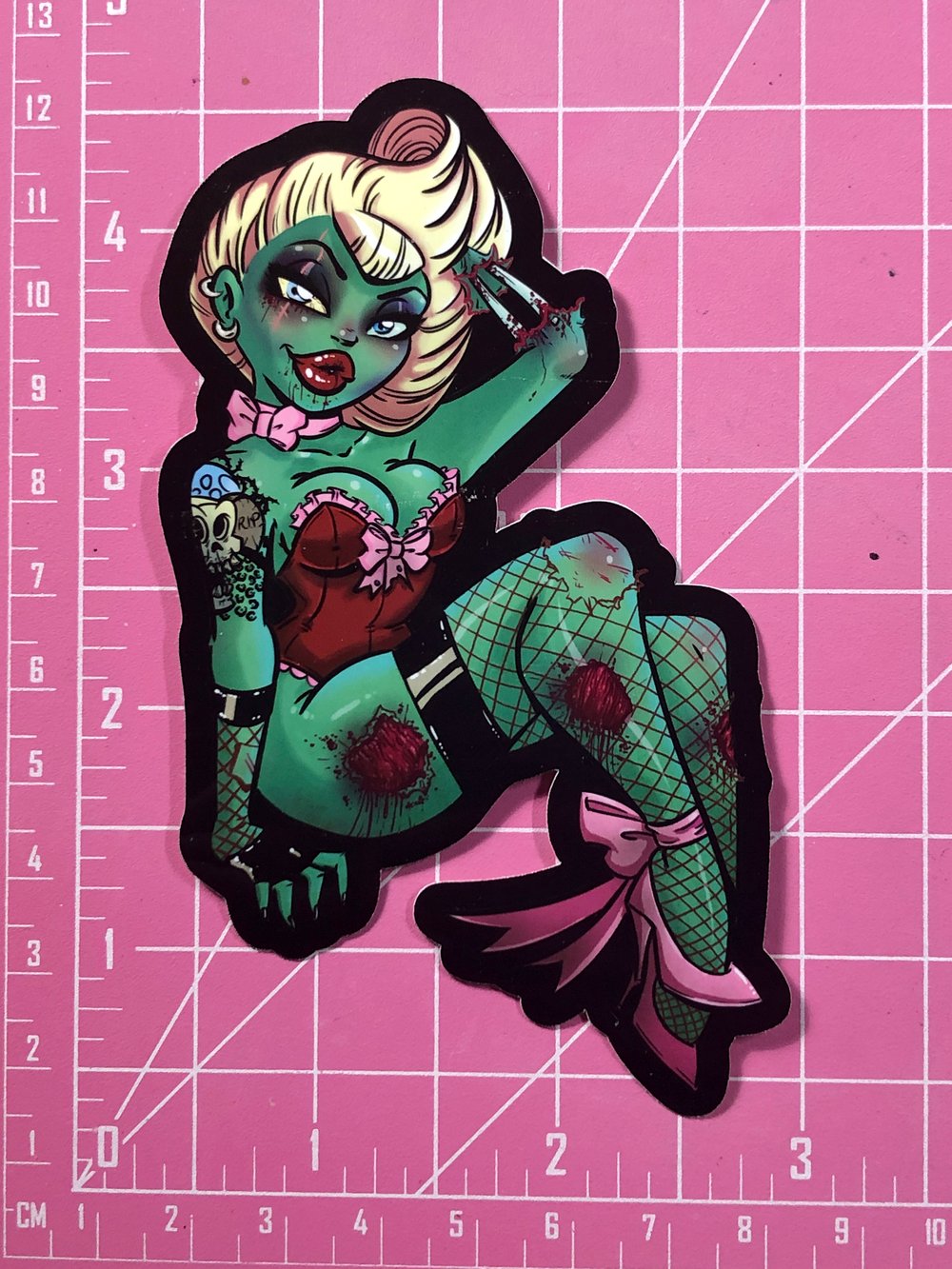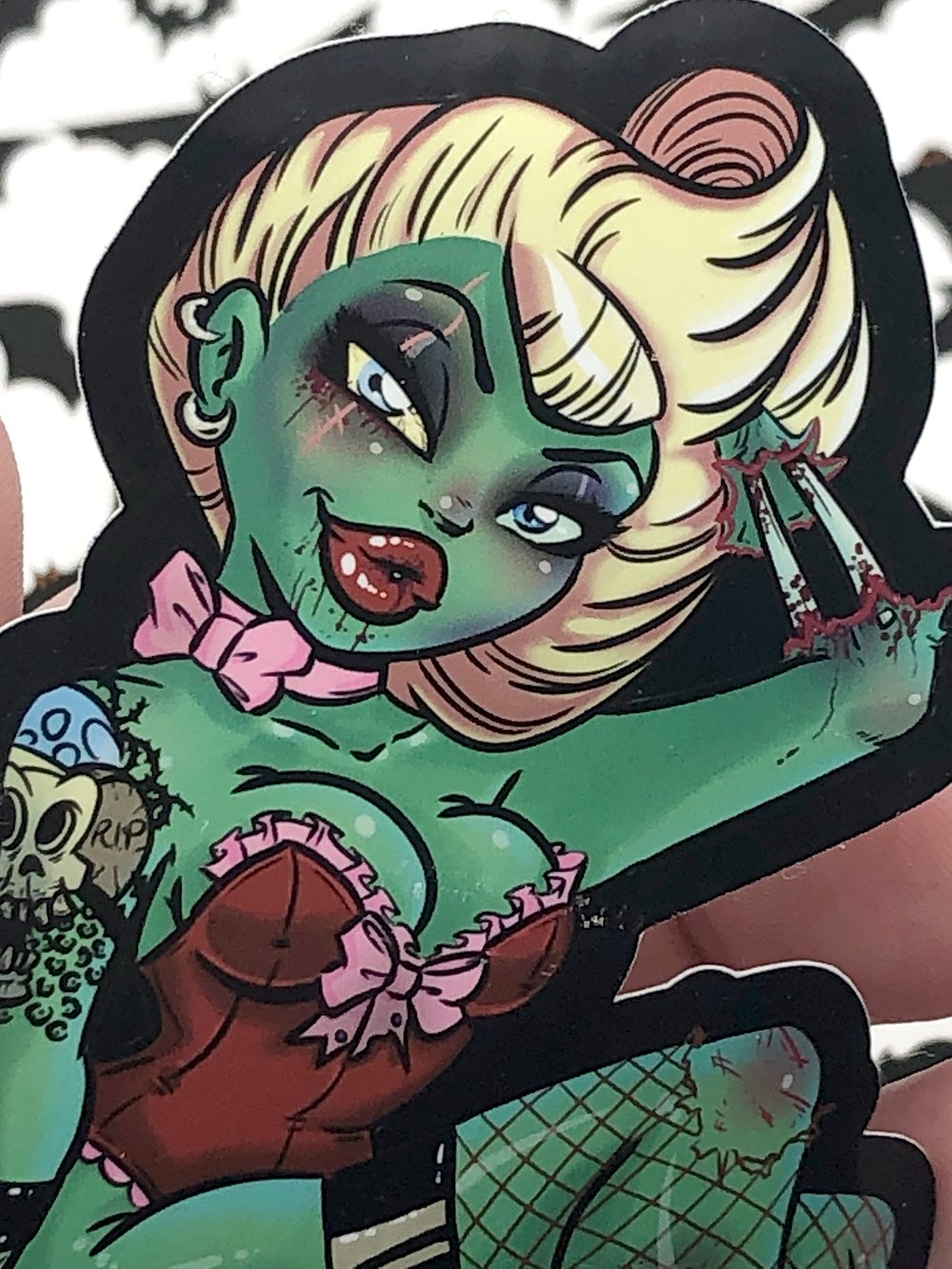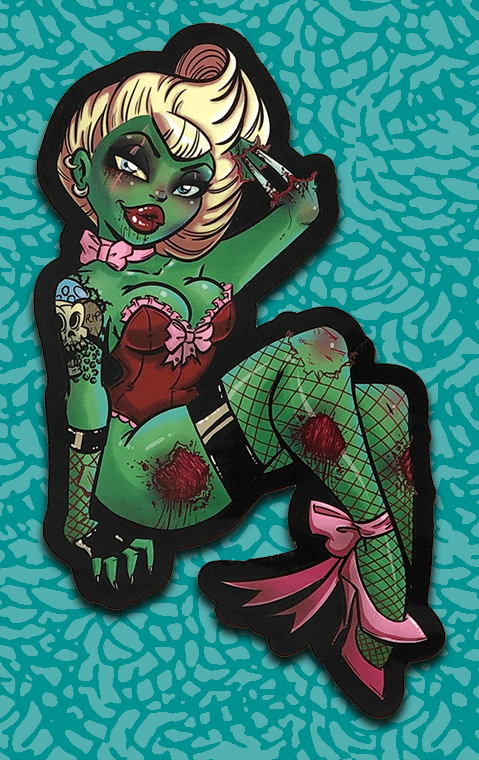 Zaria the Zombie is DYING to have a good time!
♡ Sticker measures approximately 4.5 x 2.5" glossy weatherproof vinyl
♡ Zaria & Artwork © Danielle Gransaull
♡ Perfect for someone looking for sexy cute pin-up art, Halloween theme art, zombie stickers, Halloween stickers, spooky stickers, cool stickers, aesthetic stickers, and occult art stickers!
♡ Stickers ship free in the USA and unless you are ordering a large amount there will be no tracking number provided as it will be shipped by standard mail.
Thank you for your interest in my work! ♡