Hellwitch NUDE 5finity sketchcard AP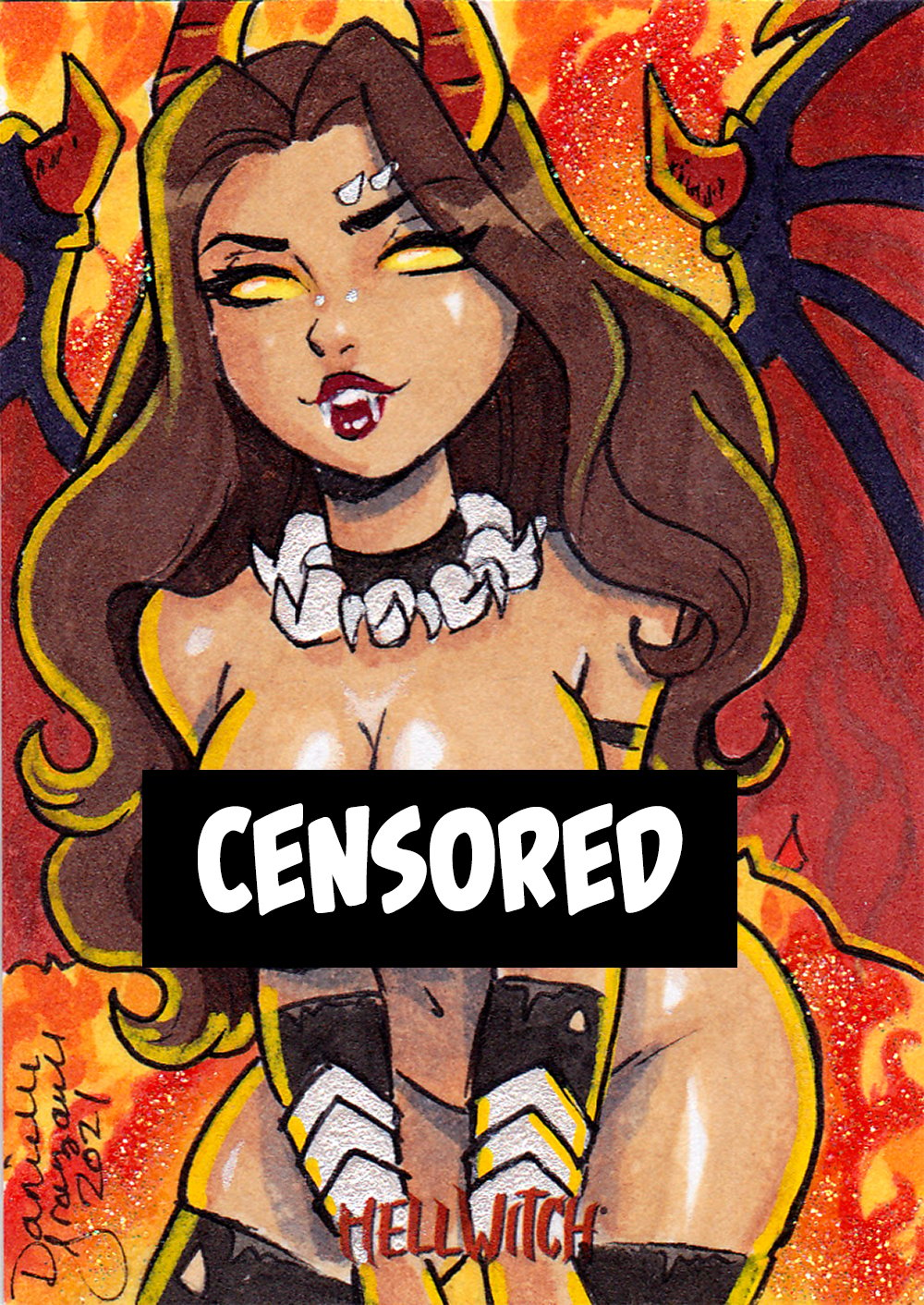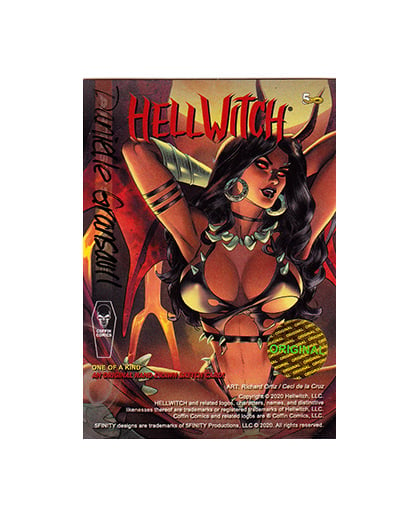 This is an original one-of-a-kind sketch card from the 5finity's Hellwitch series!
This art is created with ink, marker, metallic ink and hand signed.
Background is heat embossed with holographic powder that makes it sparkle in person and difficult to capture through scanner or photo.
This card features NUDITY and of course does not have the "CENSORED" bar on actual artwork.
Shipped securely in penny sleeve, top loader in water-resistant bubble mailer.
Artwork measures 2.5x3.5"